Heart-Centered Pregnancy Care
Please sign up for our mailing list  in the upper left corner to stay connected.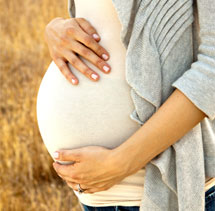 It is with joy that we bring you comprehensive, heartfelt maternity care; respecting and working with the natural unfolding of pregnancy and birth. We value building authentic relationships with our patients that are grounded in deep listening, education and options.
WE BELIEVE BIRTH IS HOLY. Pregnancy, birth and parenting are natural expressions of life and who we are.  This experience is an opportunity for transformation.  We help women and their partners remember this or discover it for the first time.
Dr. Lichtig  midwives families through this experience and into parenthood, honoring and supporting the changes and growth that occur for pregnant women, their partners and their families.  Dr. Lisa attend births at Mission Hospital, the first designated baby friendly hospital in North Carolina.   Mission Hospital supports us in offering a homebirth style of care with the support of the hospital staff and the backup of our OB consultants, should complications arise beyond the scope of our practice.
Call today to schedule a free fifteen-minute meet and greet to meet Dr. Lisa and our staff and see if this is the right fit for you.
What makes care at FTF different from other obstetricians or midwives?
We have a family physician working with a midwifery style.  Dr. Lichtig understands and facilitates normal childbirth.  She simultaneously provides the perspective and experience of a physician.
Prenatal visits provide ample time to address the physical and emotional aspects of pregnancy and being a parent.  Appointments range from 30-90 minutes and occasionally include home visits.
We are engaged in your care throughout labor and birth.  While we do not replace the important role of a nurse, doula, or partner, we oversee the whole experience like a conductor guiding a beautiful and powerful symphony.
We offer the mindful use of interventions only when necessary, mentally and emotionally preparing you and your family for unexpected circumstances in birth.
We offer holistic preparation for birth. We support you in tapping into your body's innate capacity, while respecting and partnering with the mystery of the process and letting go of expectations.
We offer comprehensive childbirth classes at our office and have an extensive library of books and videos available to you.
We provide post-partum, newborn and pediatric care, facilitating a gentle transition into parenthood through our continuity of care.  We specialize in ensuring the first two months post partum mothers and babies receive the kind of support they need to prevent post–partum depression and feeding issues.
"Women's strongest feelings [in terms of their births], positive and negative, focus on the way they were treated by their caregivers."
–  Annie Kennedy and Penny Simkin