Section Menu
Heart of Birth & Parenting Consultations
After 20 + years, Dr. Lichtig discontinued offering prenatal care and attending births  in July 2015.  Please read more about this transition and her continued work at Family to Family.  
Though retired from prenatal care and "catching babies", Dr. Lichtig still guides and supports families through the experience of pregnancy and birth and into parenthood;  honoring and supporting the changes and growth that occur for pregnant women, their partners and their families.  These consultations can augment a women's regular prenatal care she may be receiving from a doctor or midwife.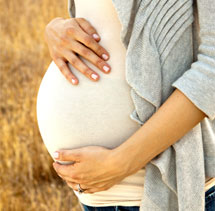 Dr. Lichtig offers heart of birth and parenting consultations,  post-partum care, newborn and pediatric care, facilitating a gentle transition into parenthood.  She specializes in helping families during pregnancy navigate the medical system and prepare for birth and ensure that during first two months post partum mothers and babies receive the kind of support they need to prevent post–partum depression and feeding issues.
"It is with joy that I bring you Heart of Birth and Parenting Consultations and Coaching; respecting and working with the natural unfolding of pregnancy and birth. I value building authentic relationships that are grounded in deep listening, education and options.
I BELIEVE BIRTH IS HOLY. Pregnancy, birth and parenting are natural expressions of life and who we are.  This experience is an opportunity for transformation.  I help women and their partners remember this or discover it for the first time."    Lisa Lichtig, MD
Given Family to Family does not accept Medicaid and payment for consultations is due at the time of service, Dr. Lichtig offers a 40% discount for women currently enrolled in Medicaid. Contact our office for more information about these services.