Section Menu
Heart of Birth & Parenting Consultations – COMING SOON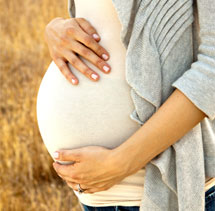 "It is with joy that I bring you Heart of Birth and Parenting Consultations and Coaching; respecting and working with the natural unfolding of pregnancy and birth. I value building authentic relationships that are grounded in deep listening, education and options.
I BELIEVE BIRTH IS HOLY. Pregnancy, birth and parenting are natural expressions of life and who we are.  This experience is an opportunity for transformation.  I help women and their partners remember this or discover it for the first time."
Though retired from prenatal care and catching babies, Dr. Lichtig  still guides and supports families through the experience of pregnancy and birth and into parenthood, honoring and supporting the changes and growth that occur for pregnant women, their partners and their families.
Dr. Bradt and Lichtig still provide post-partum, newborn and pediatric care, facilitating a gentle transition into parenthood.  We specialize in ensuring the first two months post partum mothers and babies receive the kind of support they need to prevent post–partum depression and feeding issues.
"Women's strongest feelings [in terms of their births], positive and negative, focus on the way they were treated by their caregivers."
–  Annie Kennedy and Penny Simkin