Section Menu
Holistic Newborn and Pediatric Care
We are here to inspire parents to discover and develop the practical wisdom of parenting and help children blossom with balance and wholeness.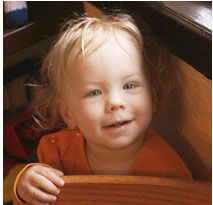 Family to Family offers comprehensive, holistic pediatric care for your child from the first days of life through infancy, adolescence and emerging adulthood.   Board certified in family medicine as well as integrative holistic medicine, our physicians provide services ranging from routine wellness care and sick visits to in-depth integrative consultations on specific health concerns.
Approach
Your child receives the best that medicine has to offer with a physician well trained in western medicine and skilled in the art of integrative, functional medicine.  Our physicians relate to your children respectfully, putting them at ease and making their visit as fun and enjoyable as possible. Our approach is not one-size-fits-all, and we take time with you, your child and your family to assess a variety of factors such as environmental, relational, nutritional, emotional and physiological.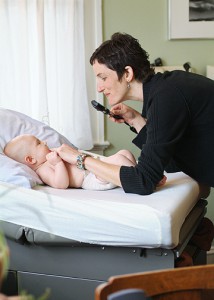 The parents in our practice are just as important as the children. We work with families and create treatment plans that are both effective and manageable. We provide guidance and education on holistic parenting topics from cloth diapering to whole foods nutrition to herbal remedies for illness. We take your concerns about your child's health and wellness seriously and provide direction and support through uncharted territory to support the health and vitality of your child. With the growing trends of chronic illnesses such as allergies, autism, learning and behavioral disorders in combination with the world that is growing out of balance, an integrative holistic approach to caring for your child is essential.
Highlights of our unique style:
A warm and playful atmosphere that leaves your children with a positive association with a doctor.
Continuity with the same doctor.
Guidance on safe and effective use of herbal medicine and nutritional supplements.
Nutritional and parenting counseling and advice.
Grounded discussions on vaccinations individually and in classes.
Support of each family's choices regarding vaccinations.
Functional lab testing available (nutritional testing, food allergy, digestive).
Focus on strengthening the immune system and encouraging the body to heal, thereby typically avoiding pharmaceuticals for illnesses.
Our physicians are accessible by phone after-hours if an urgent issue arises.  Should your child need care in the hospital setting, we are in communication with the MAHEC Family Medicine team who will care for him/her in that setting.  Lab testing and x-rays are ordered at the Mission Hospital Outpatient Children's Center, which also houses all of our region's pediatric specialists, available as needed.
You are the bows from which your children, as living arrows, are sent forth.
–Kahlil Gibran