Section Menu
Integrative Medicine Consultations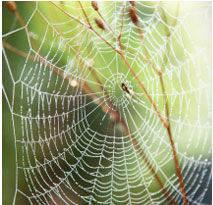 Already have a primary care doctor or a specialist but want to get a bigger integrative view?
Consult with our physicians to receive alternative diagnostic and treatment options while looking at a specific issue or the interrelationship of your health concerns.
Initial consult visits are 90-120 minutes depending how involved your needs are.  Follow up visits are 15-60 minutes.  This is a valuable service we offer in Western North Carolina, regionally, nationally, and internationally. We also collaborate and coordinate with your other health care providers.
Our physicians take a holistic approach to health challenges such as irritable bowel syndrome, hormonal imbalance, fatigue, asthma, chronic back pain and depression and anxiety. These are just a few of the specialized topics that we effectively guide our patients through in consultative care.
Just as in our primary care, we call upon many tools such as functional and diagnostic lab testing, lifestyle and nutritional counseling, vitamins, herbs, stress reduction, tips for healthy aging, and more.
We assist you in identifying the root of imbalance and effectively guide you towards a more vibrant, nourished and healthy you.
"I can't imagine being without the support of Family to Family.  No question or concern is insignificant or silly to our doctors.  If it matters to us, it matters to them.  They bring compassion and understanding back to the field of medicine, a field that should be synonymous with care taking yet most often is not.  Their enthusiasm for staying up to date with the current research paired with an equal desire to truly connect with their patients is something I've never found elsewhere.  Asheville is blessed to have these folks."
-Nesta Kennedy, Mother of two