Section Menu
Primary Care for Adults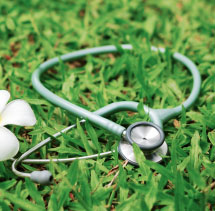 The Physicians at Family to Family offer holistic, integrative primary care for men and women of all ages and stages of life. They are each board certified in Family Medicine and Integrative Holistic Medicine.
Services
Our primary care includes routine and preventive medicine that engages patient and practitioner in a therapeutic relationship. Based in the holistic and integrative principles of functional medicine, our approach to your care is patient-centered rather than disease-centered, supporting the unique expression of health and vitality for our patients.
New patient appointments for adults are typically one – two hours depending on your needs. Follow-up, phone, urgent care and ongoing health-coaching visits range from 15 – 60 minutes. After the initial office visit, out-of-town patients can receive further care via Skype or phone.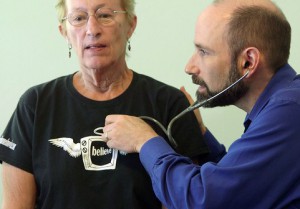 Our care includes women's and men's wellness visits, annual exams, routine gynecologic care, sick visits, routine care for ongoing medical conditions and integrative approaches to chronic and complex health issues. The physicians are available by phone after hours for urgent needs.  If the need for hospital care arises, our physicians are in communication with the MAHEC Family Medicine team at Mission Hospital while you are cared for in that setting.
Please Note:
For 2015, Dr. Patrick Hanaway is not accepting new patients at Family to Family.  He is referring people who desire a similar approach to Dr. Mark Hoch at Family to Family.
Dr. Hanaway is accepting new patients at the Cleveland Clinic located in Cleveland, OH. FMI, please call 800.223.2273.  To make an appointment at the Cleveland Clinic please call 866.320.4573.