Section Menu
Plant Spirit Medicine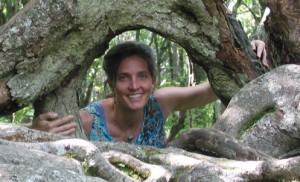 Plant spirit medicine (PSM) can help people in many ways – sometimes profound, sometimes subtle and often unexpected.  Humans and plants have lived together for countless generations. We are family.
Our plant relatives are generous and helpful, offering us food and medicine. Like us, plants have spirit, and their spirit can nurture and heal us.
This ancient practice of healing, revived by my teacher and healer Eliot Cowan, calls upon the spirit or energy of plants to touch a person's essence and invite them back into balance and harmony with nature and life.
Plants and Healing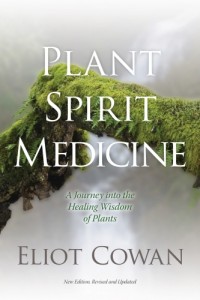 Plant Spirit Medicine holds that our world is Divine expression; created and maintained by spiritual forces, including plant spirits.
Plant Spirit Medicine is a gentle form of healing for the spirit in each of us.
There are no physical substances prescribed or administered.
I don't use acupuncture needles. Specific symptoms and disease are not diagnosed or treated.
I build relationship with benevolent plant spirits, and call upon them, through hands on healing and sometimes song, to help restore your relationship and harmony with the world.
Don't worry, you will not be asked to adopt beliefs or profess any particular religious or spiritual affiliation.
Reaching beyond symptomatic relief, Plant Spirit Medicine offers a subtle, yet profound, healing deep within our spirit.
When we are in balance and more present we have the opportunity to respond with ease to the full experience in life , not getting drawn into or stuck in extremes which are often a source of suffering and dis-ease.
Make an appointment here.
Why try Plant Spirit Medicine?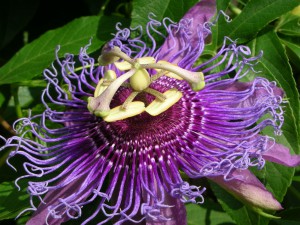 Many of us haven't found what we need in conventional medicine, traditional psychotherapy, or even alternative therapies.
Perhaps you've just reached the limit to what those therapies can offer.
Plant spirit medicine offers a subtle, yet profound, healing deep within our spirit. It reaches beyond symptomatic relief to a person's fundamental needs. It helps us to remember our essence and bring back balance and harmony.
When our spirit comes into alignment with the dream of nature; physical, emotional, mental and spiritual wellness can follow.
When we are in balance we can respond more easily to the full experience of life and not get drawn into extremes which can be a source of suffering and dis-ease.
This medicine will touch your heart in miraculous and unexpected ways.
I am hopeful that the plants will offer you something you have been looking for deep inside. The Plant Spirits and I look forward to serving you.
Interested?   Click here to learn more about PSM or  setting up an appointment. 
Affiliation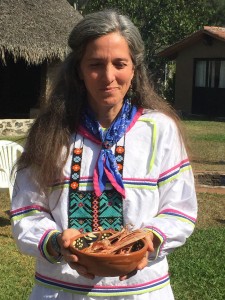 While I am a trained and licensed medical doctor, I offer additional traditional healing services outside of my licensure as a physician.
As a lay spiritual healer  affiliated with the Temple of Sacred Fire Healing,  I offer plant spirit medicine as foundational healing.
Additionally, as an initiated Mara'akame (shaman) and  ministerial cleric with the Temple,  I offer spiritual counsel, traditional shamanic healing and help guide rituals and ceremonies.
The Temple of Sacred Fire Healing is dedicated to preserving and offering traditional medicine ways.
They seek to train, initiate and induct a line of lay spirit healers and clerics who are deeply rooted in tradition and embody spiritual and personal values necessary to preserve and offer Sacred Fire healing for this and generations to come.
Training
I completed my training in Plant Spirit Medicine, as a student of Eliot Cowan, in 1999.
My training included aspects of Classical Five Element Chinese Medicine, Plant Spirit Medicine healing approach, plant studies, and spiritual work building relationships with beneficial Plant Spirits.
This healing work is considered a stewardship with a code of ethics and standard of practice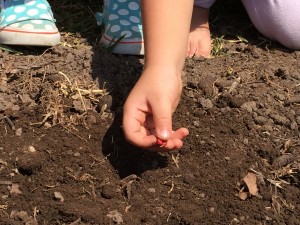 set forth by the Plant Spirit Medicine Seminary. It is not regulated or licensed by a governmental agency.
I keep my stewardship active through my work as a healer, outreach in the community, membership within the PSM Association, participation in advanced training and clinical supervision and ongoing relationship with the plant spirits.
Eliot originally trained in Classical Five Element Chinese Medicine under J.R. Worsley from 1976 through 1994. In 1987 he revived the tradition of plant spirit medicine based on a hunch he had about plants along with encouragement from his teacher.
Eliot received further support for this approach from the plant spirits themselves as well as various indigenous elders he became acquainted with in Mexico. Further validation came from the benefit patients began to have with plant spirit medicine.
In 2008, Eliot was inducted by the Temple of Sacred Fire Healing as an Elder Cleric and appointed the Plant Spirit Medicine Seminary Director.
Listen to healer and teacher Eliot Cowan speak about Plant Spirit Medicine
"Humans and plants have lived together for countless generations. We are family. Our plant relatives are generous and helpful, offering us food and medicine. Like us, plants have spirit, and their spirit can nurture and heal us."
Eliot Cowan