Section Menu
Urgent and After Hours Care
We take pride in offering our community high quality urgent care services that go beyond simply writing you or your child a prescription.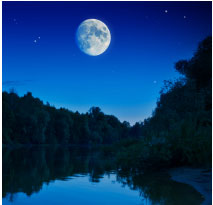 While we have the capacity to simply write a prescription when its truly needed, patients walk away from their urgent care appointments with effective treatment options, practical immune support and self-care tips that are designed specifically for their needs.
One of our physicians is available every day for same day urgent care appointments for established patients. Dr. Susan Bradt is also available for urgent care services for non-established patients. She offers a thorough history, examination and a conventional or holistic treatment plan based on your medical needs.  Please contact us for more information.
After Hours
What do I do if I need to get in touch with my doctor or need medical help or advice once the office is closed?  Our three primary physicians share an after-hours call schedule and are available by telephone after business hours on nights and weekends. Brief medical advice and triage is offered as a service to existing patients free of charge. For more complex care, you can receive an urgent care phone consultation, which is billed based upon the amount of time that is needed.  We also have arrangements with Sisters of Mercy  and Fast Med Urgent Care for our Medicaid patients if they need immediate care after hours.
Hospitalization:
We do not offer services in the hospital beyond pregnancy care. If you need to be hospitalized we can make arrangements with MAHEC Family Medicine or the Mission Hospital in-patient group to care for you. We are happy to speak with hospital doctors and staff by telephone about your care to ensure high quality hospital and follow up care.  If desired, please ask your hospital doctor to call us.
If you are faced with complicated decisions to make at the hospital and our input would be helpful please call us for a consultation.
Care Coordination:
If you find that you need help navigating the medical system, even if you are out of town or in another country, please call or email us for our care coordination services.  These services are not directly related to offering medical treatment or diagnosis, but involve advocacy, negotiation and gathering information together. Upon request our doctors will accompany you to a specialist if you want that additional support. They can also get on the phone with your other doctors to effectively coordinate your care and bring your health care team together.  This is a unique service that our physicians are especially effective with.  Many of our families find relief in having someone familiar help them navigate the health care system.
Our doctors are also happy to do medical research for you for complex health care issues as they have access to a wide variety of integrative medicine approaches and specialists.  Let us know if these services can help you.