Section Menu
Urgent and After Hours Care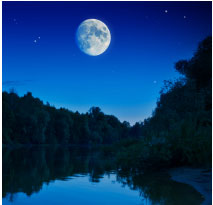 Given our specialty and focus on integrative and functional medicine, we do not offer urgent care or after hours services.
Established patients have direct access to our physicians via our patient portal. Your physician will respond via the portal to simple clinical questions and requests within 2 business days. If your inquiry is more involved, we may recommend scheduling a follow up consultation.
Given that we no longer offer hospital care nor after hours or urgent care visits , we recommend you have an in network primary medical doctor to address your primary and urgent care needs in a more immediate way. You are always welcome to consult with us after seeing your primary care doctor to get a bigger view of alternative diagnostic and treatment options and approaches.
For convenience here are some links to our local urgent care centers Sisters of Mercy and Fast Med Urgent Care. For true emergencies, please go immediately to your nearest emergency room.
If you have been seen at the urgent care clinic and want to fill in any gaps with an integrative holistic perspective please schedule a follow up appointment and we'll do our best to meet your need.
Hospitalization
We no longer offer hospital based care to our patients beyond social visits and care coordination. If you need to be hospitalized we can make arrangements with MAHEC Family Medicine or the Mission Hospital in-patient group to care for you. We are happy to speak with hospital doctors and staff by telephone about your care to ensure high quality hospital and follow up care. If desired, please ask your hospital doctor to call us.
If you are faced with complicated decisions to make at the hospital and our input would be helpful please call us for a consultation.
Care Coordination
If you find that you need help navigating the medical system, even if you are out of town or in another country, please call or email us for our care coordination services. These services are not directly related to offering medical treatment or diagnosis, but involve advocacy, negotiation and gathering information together. Upon request our doctors will accompany you to a specialist if you want that additional support. They can also get on the phone with your other doctors to effectively coordinate your care and bring your health care team together. This is a unique service that our physicians are especially effective with. Many of our families find relief in having someone familiar help them navigate the health care system.
Our doctors are also happy to do medical research for you for complex health care issues as they have access to a wide variety of integrative medicine approaches and specialists. Let us know if these services can help you.