Autumn Sale on Supplements!
September 19, 2013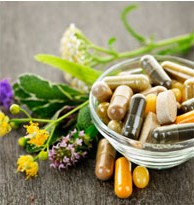 Fall is fast approaching which is the perfect time to stock up on high quality supplements at discounted prices – up to 30% off!
Save now on your favorite products from Xymogen, Emerson, Vitanica, and Rainbow Light.
Only while supplies last; available in the office only; not available online.
Please stop by and see our sale display.
Products on Sale include:
Cinndrome X
Horse Chestnut
GarliX
Red Yeast Rice
Veino Blend
Zeel Ointment
OptiFiber SCFA
PanXyme pH
Borage CP-240
Breast Cycle Blend
Fem Rebalance
PhytoEstrogen
Echinacea/Astragalus
Echinacea/Eyebright
Echinacea/Goldenseal Tincture – 1 ounce
DHA from Algae
DHA Junior
DHA Junior Chewable Gels
ProEFA Junior
SerenX
Just Once Iron Free
Methyl Protect
NutriStart Powder
Prenatal One
Vitaspectrum
Women's One
Rescue Remedy