Fabulous Wheat-Free Zucchini Bread from Dr. Susan's kitchen to yours!
July 26, 2013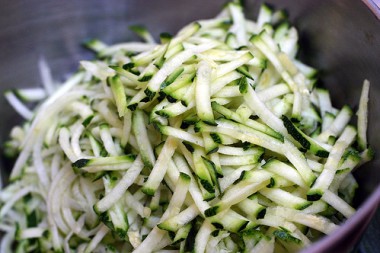 Have you ever considered eliminating wheat from your diet?  If not, I urge you to consider it, at least for a short time.  At the very least, it will be a period of detoxification for your body.  Most likely, you will experience amazing results which could include significant weight loss, increased energy, improved mood, better digestion, less gas and heartburn, less pain, improved arthritis and improvement or reversal of diabetes.
I recently got inspired after starting to read a wonderful book, Wheat Belly, by cardiologist, Dr. William Davis.  He explains the harmful effects of "wheat" which is barely recognizable from its original state as the grain that our great grandparents knew. He provides a user friendly guide to a new wheat-free lifestyle.  Fore more information, check out Wheat Belly Blog.
Whether you begin the wheat free adventure like me or whether you just want to try a new recipe for a healthy, yummy zucchini bread…enjoy!
Gluten Free Zucchini Bread
¾ cup rice flour
¾ cup bean flour
1/2 tsp baking soda
1 tsp cinnamon
1/2 tsp salt
1/2 tsp baking powder
1 Tbsp corn starch
2 tsp vanilla
1 cup honey or ¾ cup maple syrup
2/3 cup oil (i.e. safflower)
1 1/3 cup shredded zucchini
2 eggs
optional: 1/2 c chopped walnuts
Preheat oven to 350 degrees and lightly grease a large loaf pan.  In a bowl sift the flowers, corn starch, baking powder, baking soda, salt and cinnamon.  In another bowl add the eggs and beat with a fork.  Add the honey and oil and continue beating.  Mix in the vanilla, zucchini and nuts.  Mix in the dry ingredients until moistened.  Pour into loaf pan and bake for 60 to 75 minutes.  Cool on a wire rack.