Blossoming in Functional Medicine
December 1, 2015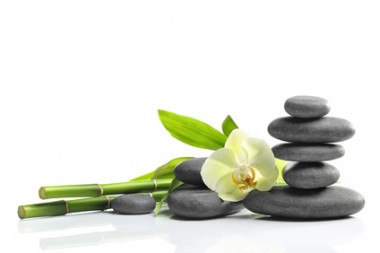 By Lisa Lichtig, M.D.   –  
Functional Medicine is uniquely suited to address many of the primary drivers of chronic illness including  the complex daily interactions among an individual's genetics, environment, and lifestyle choices. This approach is systems-based, integrative, and patient-centered.
Functional medicine makes listening to the patient a priority.  This approach helps clinicians understand where to look to find the roots of dysfunction. Finally, it provides tools and treatments to prevent, treat, and even reverse chronic illness. It is founded in food, movement, lifestyle and  mindset as foundations for health while also individualizing the approach based upon who you are and what your underlying needs are.  This is not one size fits all medicine.
One way to stem the rising tide of disease, is to change the way we practice medicine. We believe Functional Medicine offers that opportunity.
Cleveland Clinic
Last year, The Cleveland Clinic opened the Center for Functional Medicine and asked my husband, Patrick Hanaway, to be the medical director.
While this work has created a complex commuting lifestyle for him, the work and research they are doing has the hope of  transforming and improving our medical system and medical education. Thus, we are both willing to make this sacrifice (temporarily) so that it gets off the ground in a good way.
Check out the video tab for an overview of what they are doing:  http://my.clevelandclinic.org/services/center-for-functional-medicine.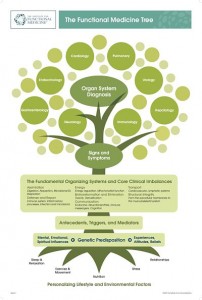 Functional Medicine Model  is making a difference in terms of cost of care, outcome measures, patient satisfaction and provider satisfaction.  I'm inspired and  proud of what they are accomplishing at both the Cleveland Clinic and and the Institute for Functional Medicine which is the training organization for this great model of care which we also offer at Family to Family.
Enjoy this recent article to give you a better sense of the value of this approach and a link to patient portal at the Institute for Functional Medicine.
Functional Medicine at Family to Family
While we've been working with and applying the principles of  holistic, integrative and functional medicine since we opened in 1999,  Family to Family is now able to bring a more robust set of tools and approaches through the support of the Institute for Functional Medicine (IFM).
IFM's foundation course called Applying Functional Medicine in Clinical Practice creates a foundation for why we recommend things such as the elimination diet, why we order special stool and hormone tests and why it's so important to spend time listening to the patient's story.
After completing advanced practice modules (cardiometabolic, GI, hormone, immune, detoxification & energy) one is able to sit for the exam to become certified in Functional Medicine
Over the next year, please look forward to updates in our intake forms, nutritional tools and supplements.  We also hope to add some classes and group visits to our services as well.
New Patients Accepted!
We look forward to the day when Dr. Hanaway can return to Family to Family and offer his services as a teacher, physician and traditional healer in our home town.  In the meantime, we are happy to share him with the world.
I am once again accepting new patients (men, women and children) for functional medicine consultations, wellness visits, heart of birth consultations as well as traditional healing.  Stay tuned for my next blog on a more complete picture of services I will now be offering.
Please call or email us for an appointment today.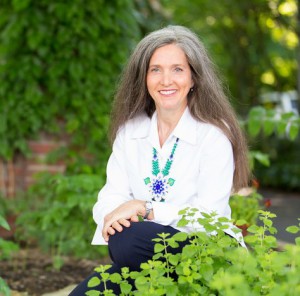 Warmly,
Dr. Lisa
Medical Director and Owner, Family to Family: Your Home for Whole Health Care.