Influenza Update
December 10, 2014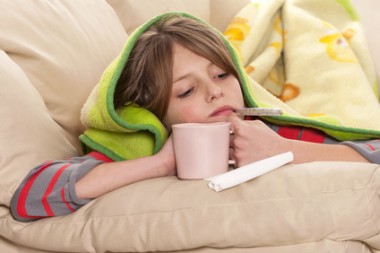 By Dr. Susan Bradt
This Year's Flu
It appears the flu season is hard upon us and it is not going to be a mild one this year. The influenza shot this year is also not well matched with the circulating strains so it is not offering as much protection in the community as it could. We are currently seeing increasing rates of the flu in our community and in our schools.
The telltale signs of the flu are:
high fever
body aches
weakness
profound fatigue
These are also accompanied by typical cold symptoms such as:
cough
congestion
sore throat, etc.
The illness typically lasts about a week and is contagious from before the onset of symptoms until about 1 week or more after the symptoms begin.
How Does The Flu Spread?
The virus spreads from person to person by sneezing, coughing or touching contaminated objects. Washing your hands frequently and avoiding sick contacts is the best way to avoid the flu. If someone in your family has symptoms concerning for the flu it is best for them to stay home and avoid contact with others in the community and follow the tips below.
If someone in your family is diagnosed with the flu, you have the option of taking a prescription antiviral medicine such as Tamiflu to prevent getting the flu illness yourself.
Holistic Tips
Here are some tips if you or someone in your family contract the flu:
Encourage plenty of rest and lots of fluids (water, coconut water, etc).  One's appetite can be very low during the flu.  Some foods that are better tolerated include: fruit, smoothies, soups, broths.
Salt water gargles and gargling with lavender tea can be helpful.
Using a saline nasal rinse system (Nasaline, Neti-pot) daily can be a life-saver for avoiding a sinus infection that is a common complication of the flu.
There are several supplements that can minimize the effects of the flu. These are most effective when initiated at the first signs or symptoms of the flu. These are the top supplements I advise using for my patients:

Probiotics
Vitamin D
Vitamin A
Vitamin C
Zinc
Echinacea
Elderberry
Colloidal silver
Homeopathics such as Occilococcinum or FluGuard
If you suspect you have the flu, it is best to consult a practitioner who can individualize the recommended herbs/supplements and advise on appropriate dosages.
To your health,
Dr. Susan Bradt