Living Well, Dying with Dignity: Conscious Planning for End of Life Choices
February 24, 2016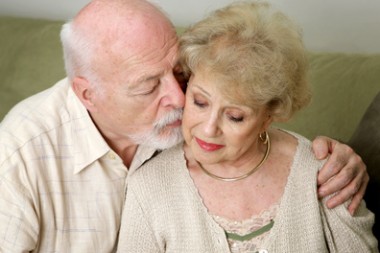 Our mission at Family to Family is to serve your health needs in a holistic and comprehensive manner.   
In addition to integrative office visits, we offer educational opportunities about valuable topics and we also strive to connect you with community resources.
To this end, on Saturday, March 12th, from 2-5pm, Dr. Mark Hoch and his wife Kathy Jennings are offering a workshop on end of life issues.  Life, and all of its transitions, are sacred and are a normal part of the human journey that we honor at Family to Family.
The best scenario is for you and your loved ones to be truly present during this sacred time rather than be caught up in the many complexities that can be addressed before hand.
Dr. Hoch and Kathy will help you be aware of many of the important issues related to end of life care.  This includes discussing medical care options and assuring your wishes are known to your loved ones, health care team and the legal system.
Goals of this Workshop
The goal of this workshop is to help you be aware of important issues to start preparing the documents you will need to assure a smooth process with family, society and the legal system for your end-of-life transition.
You will be introduced to the following documents:
◦ Living will
◦ Health Care Power of Attorney
◦ The Five Wishes – We will walk you through this document and give you one to take home to get the process started.
And also be given information regarding After-Death Care:
Home funeral
Green Burial
Cremation
Become an educated consumer by knowing your rights and updating yourself with the possibilities available to you right here in Asheville.
Mark L. Hoch, MD at Family to Family of Asheville. Co-chair Past President's Council, Academy of
Integrative Health & Medicine with over 25 years of experience in healthcare including end of life care.
Kathy Jennings is a Home Funeral Guide, Notary Public, Interfaith Minister and Authorized Continuum Teacher.  www.kathyjennings.com
Location:  Family to Family 207 Charlotte Street, Asheville
Date & Time: Saturday, March 12, 2015, 2-5:00pm
Cost: $65 for one person, $100 for 2 people (includes all materials)
To register contact Kathy:  [email protected] or call 828.216.4002