Section Menu
Patrick Hanaway, MD
CURRENTLY NOT SEEING NEW PATIENTS FOR FUNCTIONAL MEDICINE CONSULTATION.  HE IS SEEING PEOPLE FOR TRADITIONAL SHAMANIC HEALING.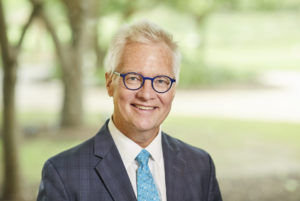 PATRICK HANAWAY, MD is a board-certified family physician trained at Washington University. Dr. Hanaway served on the Executive Committee for the American Board of Integrative Medicine and is Past President of the American Board of Integrative Holistic Medicine. For the past 20 years he has worked with his wife in clinical practice @ Family to Family: Your Home for Whole Health Care in Asheville, NC.
After 10 years as Chief Medical Officer @ Genova Diagnostics, Dr. Hanaway became the Chief Medical Education Officer @ the Institute for Functional Medicine (IFM) where he oversaw the development and implementation of IFM's programs worldwide. Patrick has taught with IFM since 2005 and continues to lead the GI Advanced Practice Module as well as teach in the mentorship program. His support for IFM includes Chair of the COVID task force, Co-Chair of the Expert Advisory Board, Senior advisor to the CEO.
In 2014, Dr. Hanaway helped develop the collaboration between IFM and the Cleveland Clinic, where he was the founding Medical Director, then Research Director and now serves as a Research Collaborator at the Cleveland Clinic Center for Functional Medicine. His research interests focus on evaluating outcomes of functional medicine models of care.
In 2017, Patrick received the Linus Pauling Award for his outstanding work in medical education and research.
In 2018, Dr. Hanaway was diagnosed with Stage IV Laryngeal Cancer. His life has been transformed through an integrative therapeutic approach included: nutrition, acupuncture, herbs, prayer, chemotherapy, radiation therapy, community support and spending time in nature. Recent medical assessment demonstrates 'No Evidence of Disease'.
The focus of Dr. Hanaway's work is to leverage his skillset to transform medical practice, through education, research and clinical care. In addition, Dr. Hanaway has been initiated as a Mara'akame [indigenous healer] by the Huichol people of the Sierra Madres in Mexico. He holds community fires, leads ceremonies and offers traditional healing sessions.
_____________________________________
PODCASTS TO LEARN MORE ABOUT BOTH OF OUR APPROACHES
2 minute beautiful message from Patrick about cancer
Use Difficult Challenges as an Opportunity – Podcast with 5 Journeys.  July 2022
Personalized path of healing – interview with Dr. Yael Joffe 3 x 4 Genetics.  May 2022
Wellness Journey Podcast – Patrick covers the spectrum of functional medicine, cancer, shamanism, gut health in a deeply personal podcast. January 2022
Mapping Navigating Chemo – 20 minutes interview with Functional Nutrition Alliance.
Interview with Mark Hyman, MD at Cleveland Clinic – Clinical Translation and Transformation – a Functional Medicine Approach to Cancer. October 2020
Podcast with Dr. Kara Fitzgerald who interviews Dr. Hanaway about his personal and transformational journey with Stage IV Laryngeal Cancer and  functional medicine approaches. December 2020.
PLMI – Personalized Lifestyle Medicine Institute – Creating Co-Immunity.  Jeffery Bland interviews the husband-wife team – Drs Hanaway and Lichtig and the journey through cancer. October 2020
Podcast on Mind Body Green: The connection between your gut microbiome and the planets and COVID-19.  Or listen on Spotify –  October 2020
Read a wonderful interview with Dr. Hanaway where we learn more about what influenced his perspective on health and healing published in Alternative and Complementary Therapies – Hanaway interview, ACT, 10-20
Seeing the Light at the End of the Tunnel – 5 Reasons to be hopeful during this Corona Crisis. Article in Medium. June 2020
Hear Dr. Hanaway speak  about integrative functional medicine in a candid radio interview with NY Times best selling author of the Hormone Cure,  Dr. Sara Gottfried.  In this interview he shares the relationship between our connection with nature, with food, with our gut microbiome, and with our health. Indeed it is all connected!
Hear a wonderful  teaching on Functional Medicine – Seeing The Whole Person from Dr. Hanaway on the functional forum.