Section Menu
Our Mission
Family to Family offers Functional Medicine and holistic care  for men, women and children of all ages. 
Our physicians trained in family medicine, functional medicine and traditional healing support your unique health needs with a compassionate and thorough approach. At Family to Family we're not about labels. We're about relationships and helping you heal and grow.
Our Story
In 1999 Lisa Lichtig, MD and Patrick Hanaway, MD now married for over thirty years, had a vision to create a health care center that addressed the root of illness rather than just treating symptoms. Recognizing people's longing to feel deeply cared for and heard by their physicians, Family to Family: Your Home for Whole Health Care was born in the historic district of North Asheville.  After 22 years in Asheville, in October, 2021 they moved their work 20 minutes north to their home office in Weaverville.
We are grateful that we can offer this 'good medicine' to a broader group of people and include connecting with nature as part of their wellness and healing. We never want to compromise the level of care and time that we spend with our patients.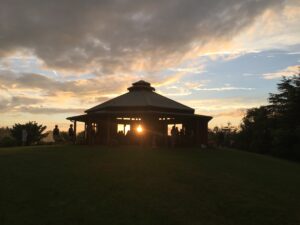 People come to see us when they want …..
A physician well trained and experienced in functional medicine who listens, is kind and caring and offers a bigger perspective and treatment options.
To get to  the root cause of chronic illness.
Prevent Illness and Optimize Wellness.
Want someone to coach them in achieving and maintaining health and wellness.
Are looking for alternative therapies such as bio-identical hormones, herbs, nutritional counseling, hands-on healing and more.
Are pregnant and looking for guidance and support to maintain the sacredness of pregnancy and birth.
Have just given birth and want someone to help guide their newborn's transition into the world.
Are raising children and want guidance on parenting, keeping their children healthy, or immunizations.
Are caring for elderly parents and want care that is respectful and honoring.
Are going through a life transition and looking for guidance and support
Are preparing to die and want to be bring together a team to care for them with love and respect and offer options for support.
Need a doctor to see them in their home.
Want health care advice over the phone. (Long distance consultations too!)
Are ready to delve into the mystery: the heart of healing.