Section Menu
Listening Sessions w/ Dr. Lisa

(Accepting New Clients)
"If we would only listen with the same passion that we feel about needing to be heard" – Harriet Lerner
With or without this pandemic, fear, overwhelm and confusion have become pronounced in our modern life. I've been there myself and have found a way to be with uncertainty and move with heart.  I would love to help you navigate life, COVID-19 or health in general in a deep, meaningful and relevant way. It starts with listening.
Are you
Ready to become healthier but don't know where to start?
Scared of or recovering from COVID-19 and looking for some tips on how to move through this?
Trying to prevent or recover from an illness but feeling stuck?
Feeling preyed upon by uncertainty or the fears of others or your own?
Wondering what supplements to take to keep you and your family safe?
Overwhelmed with changing your diet?
Feeling alone, scared, confused, blah?
How are you connected and communicating with others?
Contemplating how to move forward?
Becoming addicted to binge watching netflix and eating popcorn?
Considering inviting your mother to live with you?
Faced with a new diagnosis of cancer and sorting through treatment choices?
The list goes on…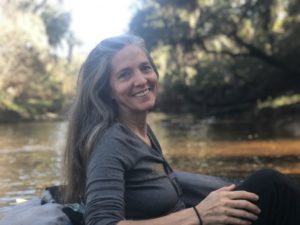 Let's have a visit,  go for a walk or have a cup of tea together virtually  and explore your concerns together in a space of deep listening (yes, via phone or video).
I am here to listen and help you

Navigate health decisions.
Clarify your concerns or needs.
Touch what's in your heart.
Feel optimally well.
Face fear with courage.
Move with meaning and purpose.
What else may be included:

Health advice and guidance.
Food, lifestyle and supplement recommendations based in functional medicine.
Wisdom perspectives.
What is NOT included or required:

Medical diagnosis and treatment, lab testing, prescriptions, physical exam.
Insurance reimbursement.
Filling out a bunch of paper work or online forms.
Simply fill out the contact form and put listening session in the subject line. Someone from my office will contact you to confirm your request, collect payment and help you register for your session by phone or video.
Listening – A sound basis for healthy relationships
Even before COVID – 19 became a pandemic, musician and sound-healing coach Daniel Barber designed a free online summit — "Your Music, Your Way". He interviewed 30 different leaders, musicians, healers speaking on the topic of navigating mystery through improvising with sound — including me.
Based on the suggestion  from a mutual friend, Daniel asked to interview me for this summit. My first response was, "What could I contribute to this topic that would be helpful or meaningful;  especially given I'm not a musician or an expert on sound?" That was fear speaking and it felt BIG.  Then it dawned on me. I am being asked to find courage in the face of fear; we all are. Choosing courage in the face of doubt or difficulty has guided me well through many life challenges. Courage helps me listen and guide patients effectively; whether its helping them to  change their diet or lifestyle; look deeper; or let go in order to improve their own health and well being.
As I spent time exploring this topic of music, it became apparent that it would be best to speak about something I'm passionate about and experienced with — deeply listening to our relationship with ourselves, each other and the natural world. Through the process of preparing for and giving this interview, I began to claim my own music and appreciate how we all are musical, in our own way. Little did I realize that 1 month later, a veil that's been hiding our fears would be lifted all over the globe would.  We would be asked to pause and listen more deeply than perhaps we ever have before. I pray that we will use this opportunity to better tune ourselves as a species and make music together moving forward with life.  No doubt, we are interdependent.
I invite you to listen to a talk I gave Tuesday, March 17, 2020. Its a bit long (almost 90 minutes) so you may want to settle in with a cup of tea or listen while weeding your garden.  Please, don't miss the poignant story I share at the end of the interview  – hopefully its worth the wait.
With heart,