I love this office. It is a beautiful space with real human beings working in the office. My doctor is wise and gives me great advise about diet, herbs and medicine.
Carol, adult patient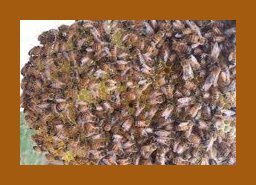 What's All The Buzz About Honeybees?
by Dr. Susan Bradt
These busy workers pollinate 80 percent of our flowering crops, which constitute 1/3 of everything we eat! Without them, we couldn't grow the food we currently grow.