"My oldest daughter LOVES going to see her doctor at Family to Family and asks me if she can see her almost everyday. I don't know many two year-olds who love going to the doctor for a check-up!"
Nicole Pond, Mother of two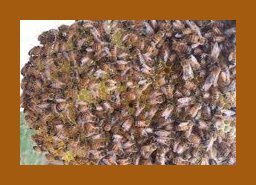 What's All The Buzz About Honeybees?
by Dr. Susan Bradt
These busy workers pollinate 80 percent of our flowering crops, which constitute 1/3 of everything we eat! Without them, we couldn't grow the food we currently grow.