Section Menu
FAQS
What type of insurance do you take?
Family to Family is an out of network provider.  This means we do not accept insurance, Medicare or Medicaid.  Payment is due at the time of service via credit card. cash or check. Patients are given a receipt that clearly identifies the appropriate service codes (CPT) and diagnostic codes (ICD-10) that they can send into their insurance company.  Patients are reimbursed directly by their insurance company or their payment is applied to their deductible depending on their health insurance policy.  There may be services provided  that do not carry a CPT code or are not covered by insurance such as "health coaching". Conventional Labs can be billed directly to your insurance by the Labcorp or paid directly to FTF at a discounted rate if you do not have lab benefits.
What does it mean to be an out of network provider? Why are you out of network? 
This is further outlined in detail in our Insurance and Fees section. Feel free to contact us if you have further questions
Are you regular doctors? Yes. Do you write and refill prescription medications? Yes. How are you different?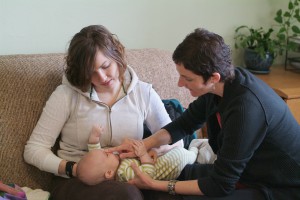 Our physicians are trained in Family Medicine ,  Integrative and Holistic Medicine and Functional Medicine.
This means that they have all the same training, rights and capabilities of all other Family Medicine Physicians regarding writing prescriptions, ordering labs, diagnostic testing and making referrals to specialists if needed. In addition to this skill set, they are committed to assisting you in identifying the root causes of imbalance. This means that they assess and look at lifestyle factors such as nutrition, exercise, stress levels and the health of your relationships, taking ample time to listen to your story. They consider when and how your health challenges first began, sometimes reaching all the way back into childhood and assessing the very building blocks of your health and wellness. After carefully taking all factors into consideration, you leave your appointment with a thoughtful and effective treatment plan, designed just for you, packed with tools and approaches to nourish and support your ongoing healing and wellness.
They are also known in the community for their heart-felt approach to whole person, whole family care. Dr. Hanaway is a thought leader and teacher in functional medicine around the globe and helped create the Center for Functional Medicine at the Cleveland Clinic.  Additionally, Dr. Lisa Lichtig and Dr. Susan Bradt have extensive experience with pregnancy, childbirth, newborn and pediatric care.
Will you see non-vaccinated children?
We understand the CDC recommendations for universal vaccination of all children according to a particular schedule as the standard of care to ensure overall public health. At Family to Family, we also recognize the importance and value of individualizing care and believe that vaccinating certain children according to the CDC recommendation may not be the optimal choice for their child's health.
Consequently, we see adults and children who are fully vaccinated, selectively vaccinated, vaccinating on a delayed schedule or who are not vaccinated at all. We are committed to providing our patients with the most up to date research and education regarding vaccinations, and in this way, provide space for families to make informed decisions, taking into consideration the unique needs of their families.
Do you prescribe bio-identical hormones? 
The physicians at Family to Family are all experienced in providing bio-identical hormones for menopausal support. A holistic and individualized approach is taken. Treatment for menopausal symptoms may include diet and lifestyle modifications, the addition of herbal medicines and supplements and possibly the use of hormone therapy if needed. Bio-identical hormones can be prescribed by various routes such as pills or creams, suited to your needs.
Why do I have to be seen for an hour and a half or two hours for the initial visit? Can I have a shorter appointment? How long are appointments after that?
All your appointments are spent face to face with your physician. This is an important cornerstone of our approach to caring for our patients. We need this time with you in order to provide the most comprehensive, thorough and effective care possible. Your life experiences, descriptions of your symptoms and health history as you remember it are just as important to us as your lab results, previous clinical diagnosis, and your height, weight and blood pressure. We believe that you know yourself best. Experience over time has shown us that this approach is effective and needed in the climate of today's health care. We are here as an answer to that need.
After your initial intake appointment, your follow-up visits are between fifteen minutes to one hour, depending upon what is needed.
Can I come in just for my annual physical?
We are available and happy to see you for a simple annual visit. If you have never been seen before and are interested or in need of a simple annual exam that includes a physical and basic lab work, we can see you for an initial visit of one hour. If you have questions or needs that are specific to ongoing health concerns that you have, then you may need a longer visit. Please contact our front office staff for more information.
Do you draw labs at your office?
We order laboratory testing from several diagnostic labs such as Labcorp and Mission Hospital and offer discounted rates for patients who do not have insurance that covers laboratory testing. We do not draw blood at our office. Our front office staff works to ensure ease and efficiency in coordinating all lab work and testing needed.
We also work with Genova Diagnostics and Cyrex for in depth, innovative diagnostic lab testing. Learn more about our lab practice here.