Section Menu
Patrick Hanaway, MD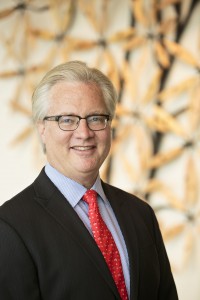 I am a board-certified family physician with a medical degree from Washington University and residency training at the University of New Mexico. I am a past President of the American Board of Integrative Holistic Medicine and co-founded Family to Family: Your Home for Whole Family Health with my wife in Asheville, NC. As an initiated Marakame (Shaman) by the Huichol people in the Sierra Madres of central Mexico, I incorporate these healing approaches in my clinical practice.
From 2002-2012, I was the Chief Medical Officer at Genova Diagnostics, and am currently the Director of Medical Education for the Institute for Functional Medicine.
Teaching around the world on 'Good Medicine,' I bring my full presence to teaching clinicians about healing, with an emphasis on therapeutic relationships, connection, community, and wholeness.
Hear Dr. Hanaway speak  about integrative functional medicine in a candid radio interview with NY Times best selling author of the Hormone Cure,  Dr. Sara Gottfried.  In this interview he shares the relationship between our connection with nature, with food, with our gut microbiome, and with our health. Indeed it is all connected!
Heart a wonderful  teaching on Functional Medicine – Seeing The Whole Person from Dr. Hanaway on the functional forum
 Please Note:
For 2017, Dr. Patrick Hanaway is now accepting new patients at Family to Family .
Dr. Hanaway has previously been the Medical Director at the Cleveland Clinic Center for Functional Medicine and we are grateful he has returned to Family to Family.