Catching Babies: An Update from Dr. Lisa
March 17, 2015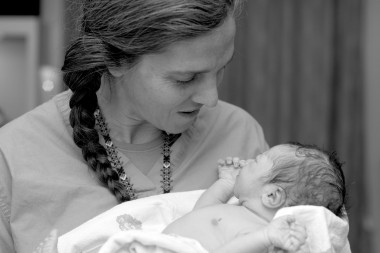 By Lisa Lichtig, M.D.
I want to let you know about a big transition in my work-life.
It is with profound gratitude, excitement and also sadness that after 28 years of helping bring life into the world, I am ready to move on from "catching babies".                           
As some of you know, my life transformed during my pregnancy with our first son in 1991. I became aware of a deep calling to midwife mothers, fathers, and babies through the natural and unexpected transformations that occur during pregnancy, birth, infancy, and even parenthood.
Since 1999, I have served this calling by working as a family doctor offering holistic maternity and infant care at Family to Family and attending births at Mission Hospital. I am forever grateful to those of you who have entrusted me with your precious babies, and with your vulnerability. I am deeply thankful to those of you have 'had my back'— for trusting and believing in me and this perspective. I have been blessed.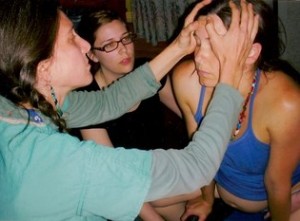 My hope is that I have offered inspiration and encouragement for the families, doulas, midwives, and doctors with whom I have worked. Welcoming life in a good way feeds our sense of belonging, which helps us to live in balance and connection with the rest of life.
In 2009, the MAHEC Family Medicine residents began exploring this relationship-based approach to maternity care by spending time at Family to Family during their training. It is encouraging to know that others, including MAHEC Physicians and Mission Hospital, embrace the value of individualized, patient-centered maternity care.  I am confident that these seeds have taken good root in Asheville and will continue to blossom.
After contemplation and prayer, it is clear to me that it is time for a change; a new and more balanced road to serve people's hearts and more deeply connect with the natural cycles of life.   Some may feel reassured to know that I plan to continue to care for mamas, papas and babes but in a variety of new ways. No doubt it will look different than what I have been doing yet honoring and supporting this stage of life is still a calling and commitment.  Taking time with parents to mentally and emotionally prepare for birth or reflect/process their pregnancy and birth experience is something I will continue to offer. Skype consults are also a possibility. 
As of March 17th, I will no longer be accepting new obstetrical patients. As of July 1st, I will no longer be offering prenatal care or attending births as a primary obstetrical provider.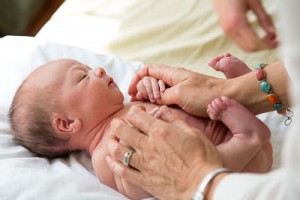 We will work with each pregnant family to ensure a good transition for optimal care. Until the transition date, it will be my joy and honor to continue to serve these families and babies as they emerge into the world.
Please know that I will continue to offer holistic care for men, women, infants and children through Family to Family.
I hope you'll stay connected as my healing practice matures and focuses on:
Wholeness/Wellness Visits,
Functional Medicine Consultations,
Healing for the Spirit with Plant Spirit Medicine,
Coaching and counseling for pregnant women, parents and others in the community facing life transitions.
I'll share more about these services and other fresh perspectives in the coming year. Join me as we explore the heart of healing in new and inspiring ways.   Please sign up for our mailing list at www.familytofamily.org to learn more and stay connected.
With Love and Respect,
Lisa Lichtig, MD
aka Dr. Lisa
 Life is a mystery ~ Mystery supports life